Anurag Dobhal-Popular moto-vlogger on Youtube hailing from Uttrakhand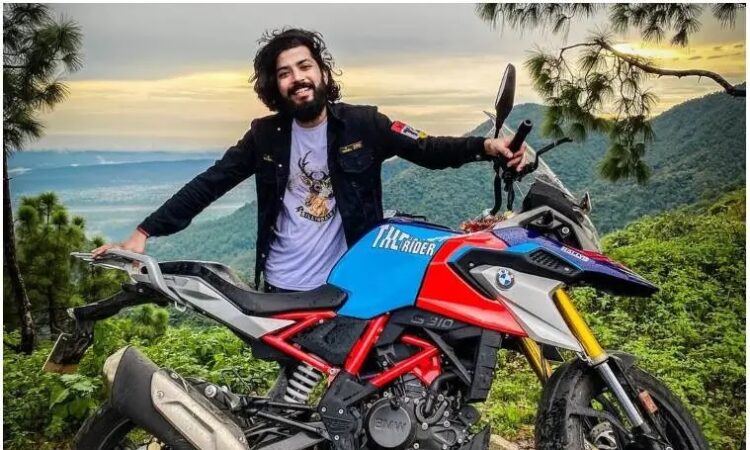 Dehradun : Fellas, if you like to watch videos of moto-vlogging on YouTube then you must have heard about the popular moto-vlogger hailing from Uttrakhand, Anurag Dobhal the UK07 Rider. A travel enthusiast whose passion for bike riding turned into a journey of milestones. Recently, he unlocked 1 million subscribers and bagged a Golden Play button. Read on to know more about this moto-vlogging journey.
About Anurag Dobhal
Anurag Dobhal was born and brought up in the small town of Uttarakhand. His career bucket list surely never had being a YouTuber or a traveler on it. However, it was then when he quit his teaching job and started to create content through his travel expeditions. Little did he know that one day his passion will make him famous and give him a name that we now know as The UK07 Rider. Also, did you know Anurag is one of the few YouTubers to visit the Kartarpur Corridor in Pakistan and ride to LOC on his KTM? He is totally discovering the hidden gems and taking us through them virtually.
All about Anurag's content
Well, it all started when Anurag's travel videos titled 'Went to India-Pakistan LOC on KTM Bike', got more than 8 million views. If you haven't watched it yet then click here to watch it now. And also, by participating and creating travel content that is short videos of his expeditions for competitions. Yes, that's right this was the turning point in his life. He figured out that travelling and content was his niche. After which he instantly decided to start creating engaging travel content for the audience out there. Today, he has massive subscribers on his channel and is reaching great milestones too.
Here's a self-made quote by Anurag that inspired him every second of his life,
Here's what Anurag Dobhal a.k.a. UK07 Rider has to say about his journey,
The passion for film making and the love for bikes has been a part of me since a coon's age. The bled of these two made me explore and capture the best travel experiences of my life. I have always been enthusiastic about shooting during every short and long bike expedition, and over time this became the content genre that I wanted to explore on YouTube, and there was no looking back after the LOC video went viral on the internet. With every travel expedition that I capture, I look forward to breaking the clutter in the saturated space of travel content creation. My recent expedition to Kartarpur Corridor is the most memorable experience so far. Never did I ever had that on my wish-list, yet I did that as I wanted to literally go an extra mile to capture the essence of the neighbouring country. Looking forward to crossover many more borders via bike while I shoot.
We absolutely love how Anurag Dobhal decided to follow his passion and take us through his expeditions virtually. We can't wait for him to reach newer heights and achieve many more milestones while he discovers, explores and creates content. On a side note, we hope that everyone is taking care of all the precautions while stepping out at the same time booking your vaccine slots.